Our team is made up of educators and therapists with years of experience who have a strong passion to revolutionize educational systems, support families, and enhance the services provided to students.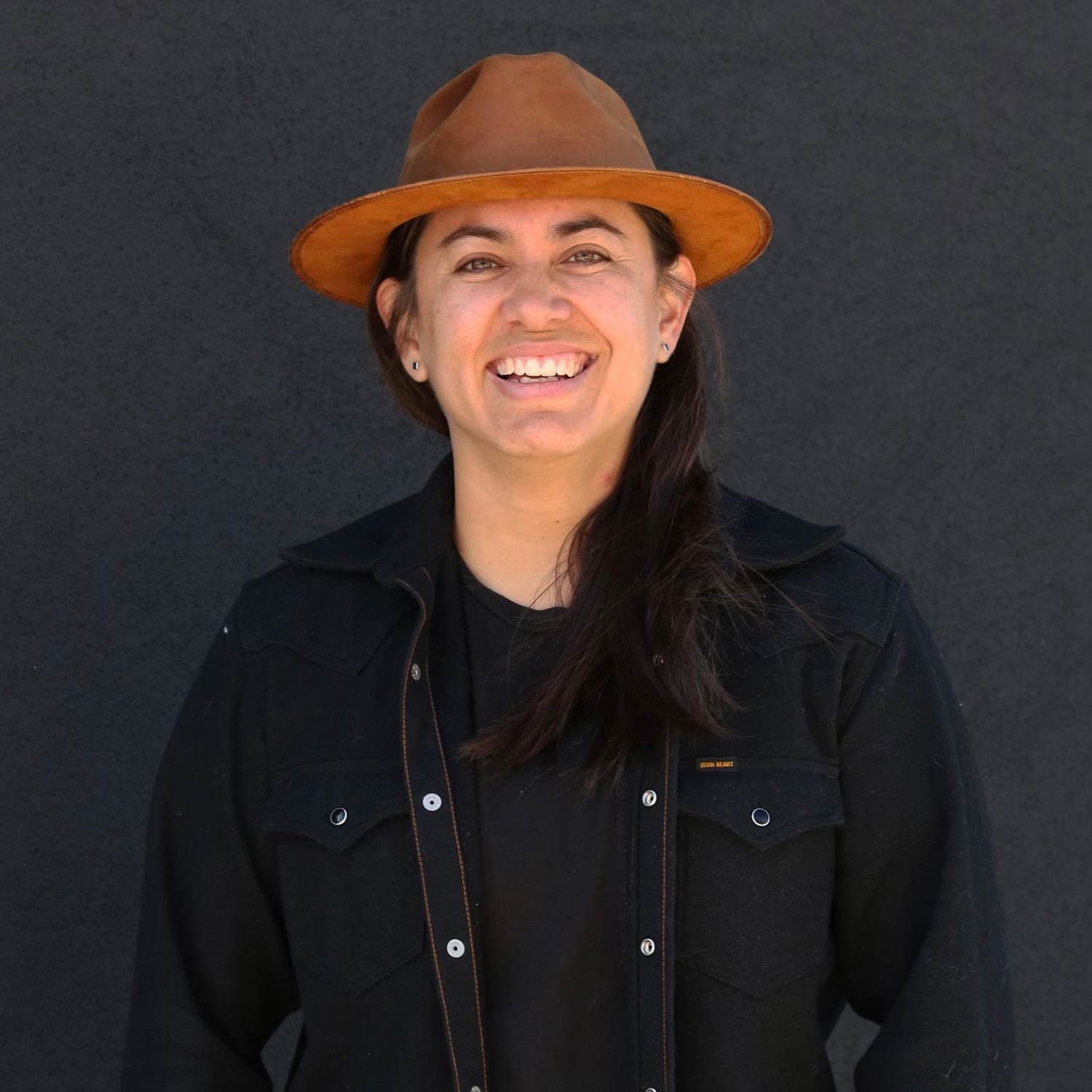 Jessica Paola Pfeiffer, PsyD., LCSW
Jessica Pfeiffer, PsyD, LCSW is the Founder of Intricate Roots. Over the last 16 years, Dr. Pfeiffer has provided keynote presentations, trainings, consultations, coaching, and observations to educational systems around the world. She focuses on embedding a neurobiological lens in the school setting and providing recommendations that are developmentally relevant for students and staff. Dr. Pfeiffer partners with school districts, day treatment facilities, public and charter schools, early learning centers, and state and federal education entities to create customized and engaging trainings and supports.
Dr. Pfeiffer is co-host of Education Suspended, a podcast focused on engaging in conversation with guests who are passionate about evolving our educational system. She is also the co-author of "Implications of Animal-Assisted Psychotherapy for the Treatment of Developmental Trauma through the Lens of Interpersonal Neurobiology". Dr. Pfeiffer is an adjunct professor at the University of Colorado, Denver, in the Graduate School of Education and Human Development.
She completed her undergraduate degree in Social Work at Wartburg College in Waverly, Iowa. She received her Master of Social Work degree and Animal Assisted Social Work Certificate from the University of Denver. Dr. Pfeiffer received her Doctorate in Clinical Psychology in School Psychology at the University of Colorado, Denver.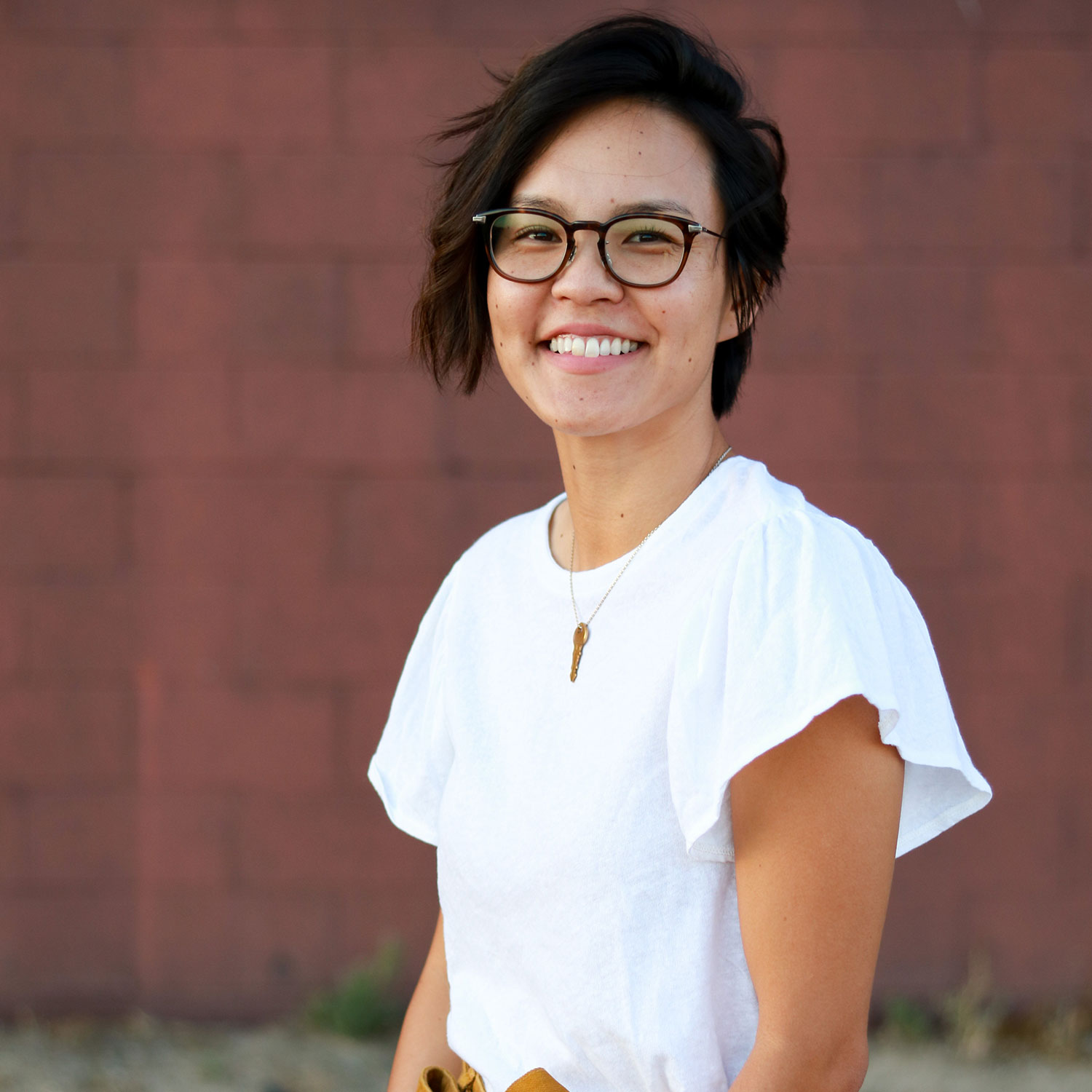 Jamie is currently a student at the University of Colorado, Denver, working towards a Doctorate in School and Clinical Psychology. She completed her undergraduate degree in Psychology at Chaminade University of Honolulu and received her Masters degree in School Psychology from the University of Colorado, Denver. Jamie is passionate about using animals as a tool to help foster social-emotional engagement and development in children.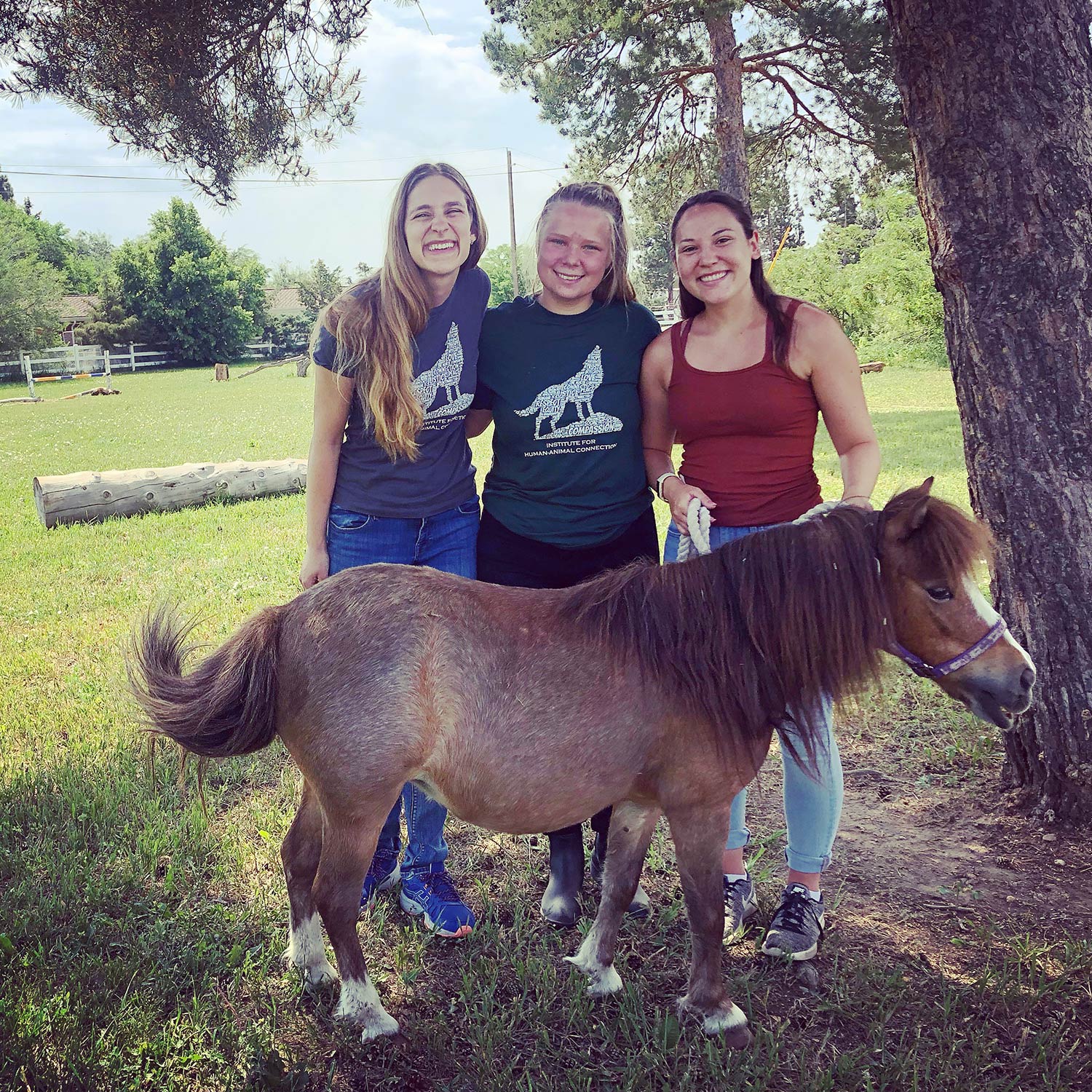 Julia Dean, Amanda Mattila, Elena Bonitati (L to R )
Our Barn Buddies Mentors are Graduates from the University of Denver's Graduate School Of Social Work and each have a certificate in Animal-Assisted Social Work. We partner with The Community Farm and the Youth and Families with Promise program through Colorado State University and Jefferson County and provide one-on-one mentorship to at-risk youth to help them build academic and social skills.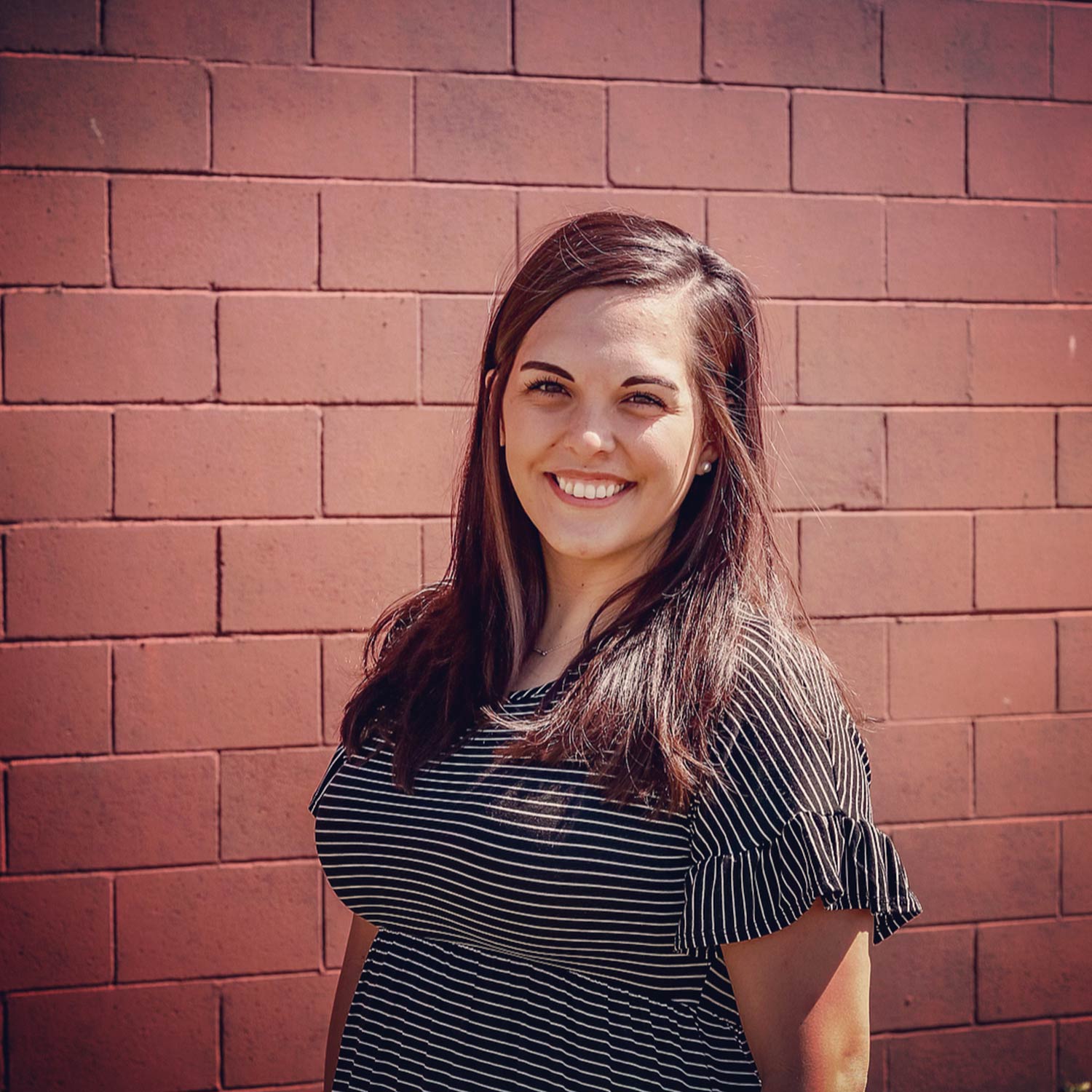 Jordyn has an extensive history supporting marginalized and at-risk students in educational settings. She worked at Excelsior Youth Services providing crisis management support to students and was the Day Treatment Manager at Mount Saint Vincent's Sister Daniel Stefani School. As the Day Treatment Manager she provided staff trainings, developed behavior intervention plans and interventions, and supervised PARAs. Jordyn specializes in helping educators provide individualized support to students and ensuring a neurodevelopment lens is guiding school expectations and policies.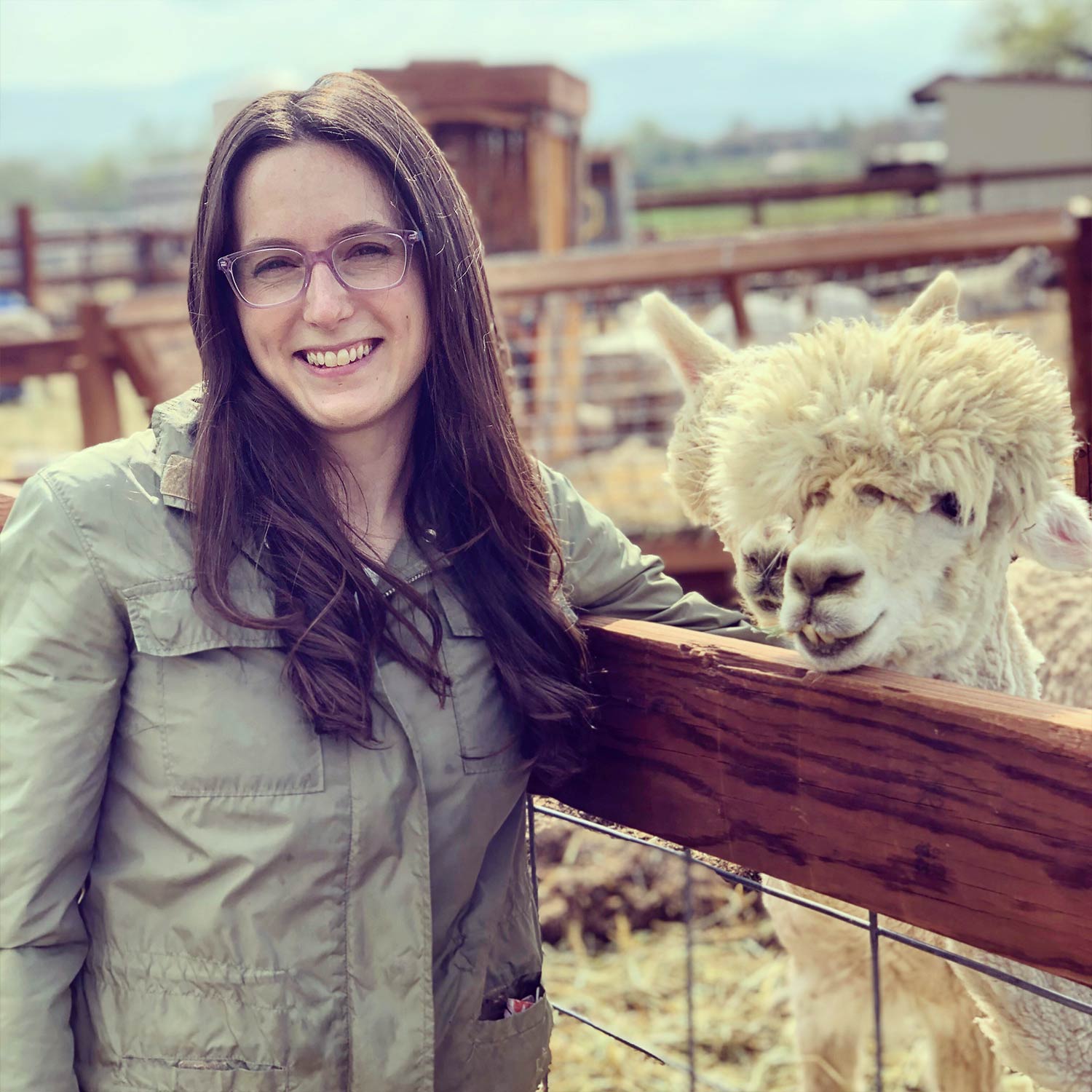 Lindsay Ritscher, LPC, ATR-P
Lindsay is a Licensed Professional Counselor (LPC), Provisionally Registered Art Therapist (ATR-P), and Phase II certified in the Neurosequential Model of Therapeutics (NMT). Lindsay's goal is to offer space and guidance to children and teens so they can use art to express thoughts and feelings for which there are no words, give form to previously unseen ideas, gently uncover hidden parts or stories, build confidence and self-efficacy, and use art as a means of emotional regulation.  Her work is guided by person-centered, humanistic, and psychodynamic counseling theories with a strong neurodevelopmental lens. Lindsay also uses knowledge of the Expressive Therapies Continuum, a neuroscience based approach to use of art media, to guide interaction with visual art materials in order to promote balanced growth and development. Lindsay loves to talk about the brain and how it works so that clients can leverage that knowledge to make change.
Lindsay's prior clinical experience includes supervising the Creative Arts Therapy Team at Mount Saint Vincent in Denver, CO, working as a school and clinic based therapist for Child and Family Services in Fall River, MA and providing art therapy services for the child and adolescent psychiatric hospital at Marillac Children's Hospital in Overland Park, Kansas. Prior to her clinical experience, Lindsay also worked with children in school and community programs, and with adolescents at a social service agency for arts based job training.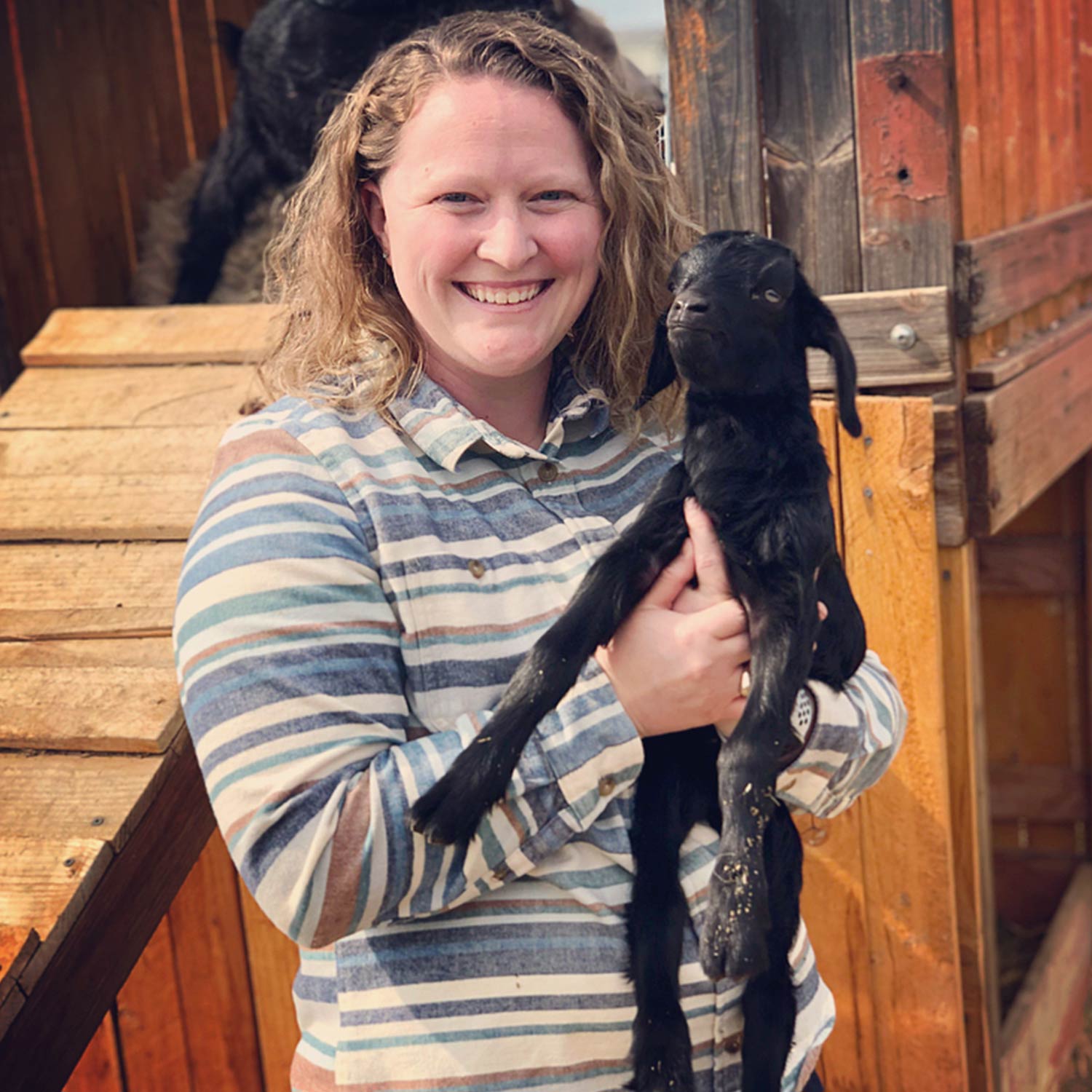 Maggie is a licensed Professional Counselor. She received her Masters in Counseling from the University of Denver in 2017 and received her certificate in Animals and Human Health from the University of Denver's Graduate School of Social Work. Maggie and her therapy dog, Oscar, have been working for the past five years with children and families who have experienced extensive trauma. She has experience in a variety of settings including day treatment, residential, in-home and outpatient therapy settings. Maggie utilizes a developmental and client-centered approach to counseling. Her passion is partnering with animals to create an accepting and collaborative environment where clients can begin to heal. Maggie is Phase II certified in the Neurosequential Model of Therapeutics. In her free time Maggie enjoys triathlon training, kayaking with her dog, and exploring her new hobby as a plant parent.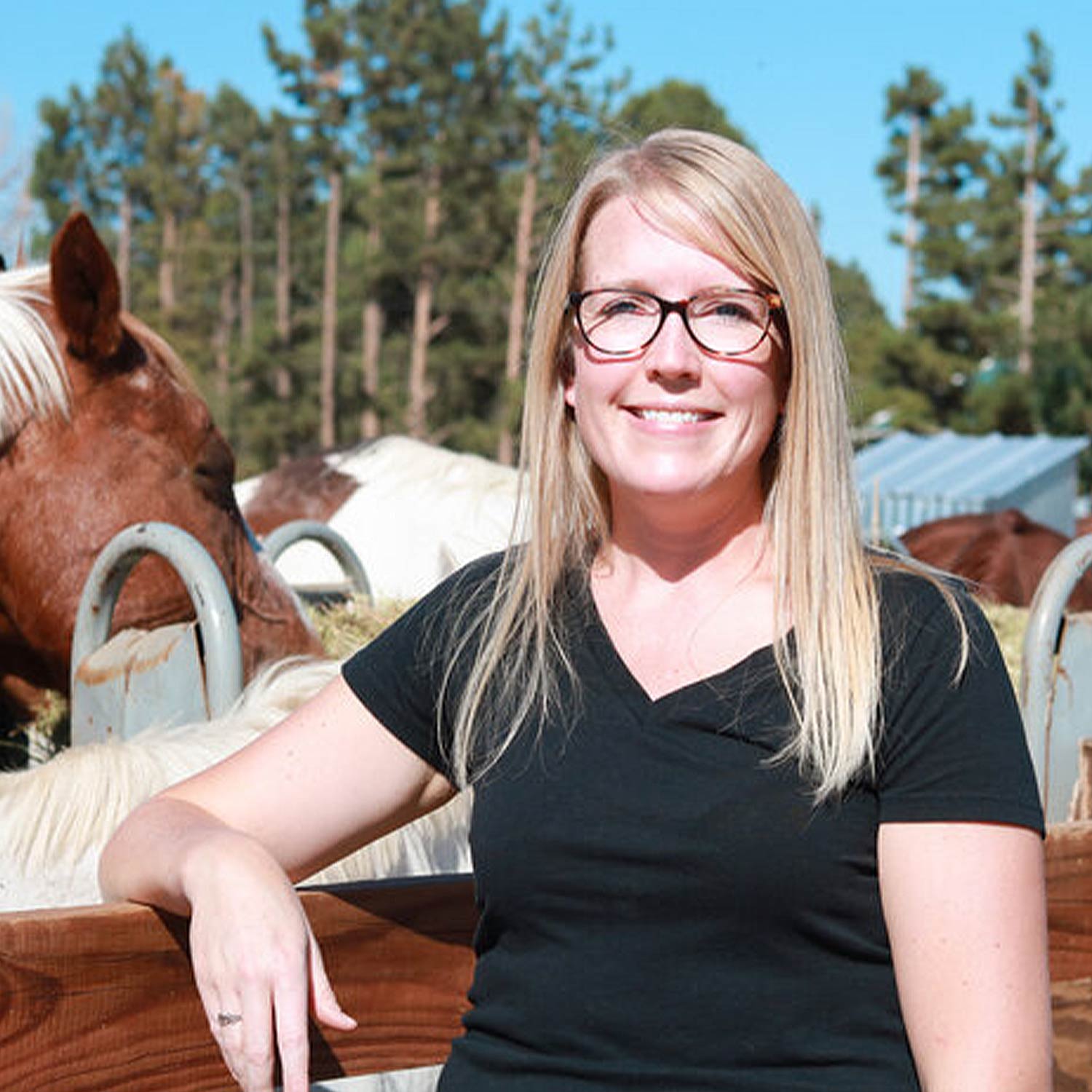 Teresa Coen, LCSW, AASW, SSW
Teresa is a Licensed Clinical Social Worker and School Social Worker.  She has been working with children and families since 2007. She has worked with children, adolescents and families in various settings including in-home, schools, residential, day treatment and subsidized housing programs. 
Teresa works from a developmental approach with clients and has extensive training in trauma informed care. The majority of her work has been with children and families who have experienced extensive trauma and families who have fostered/adopted children into their lives.  She is certified in the Neurosequential Model of Therapeutics. Teresa's passion lies in animal assisted therapy she has been working with therapy animals in her clinical practice for the past 10 years. Teresa currently works as a school social worker in an elementary school in Thornton, CO.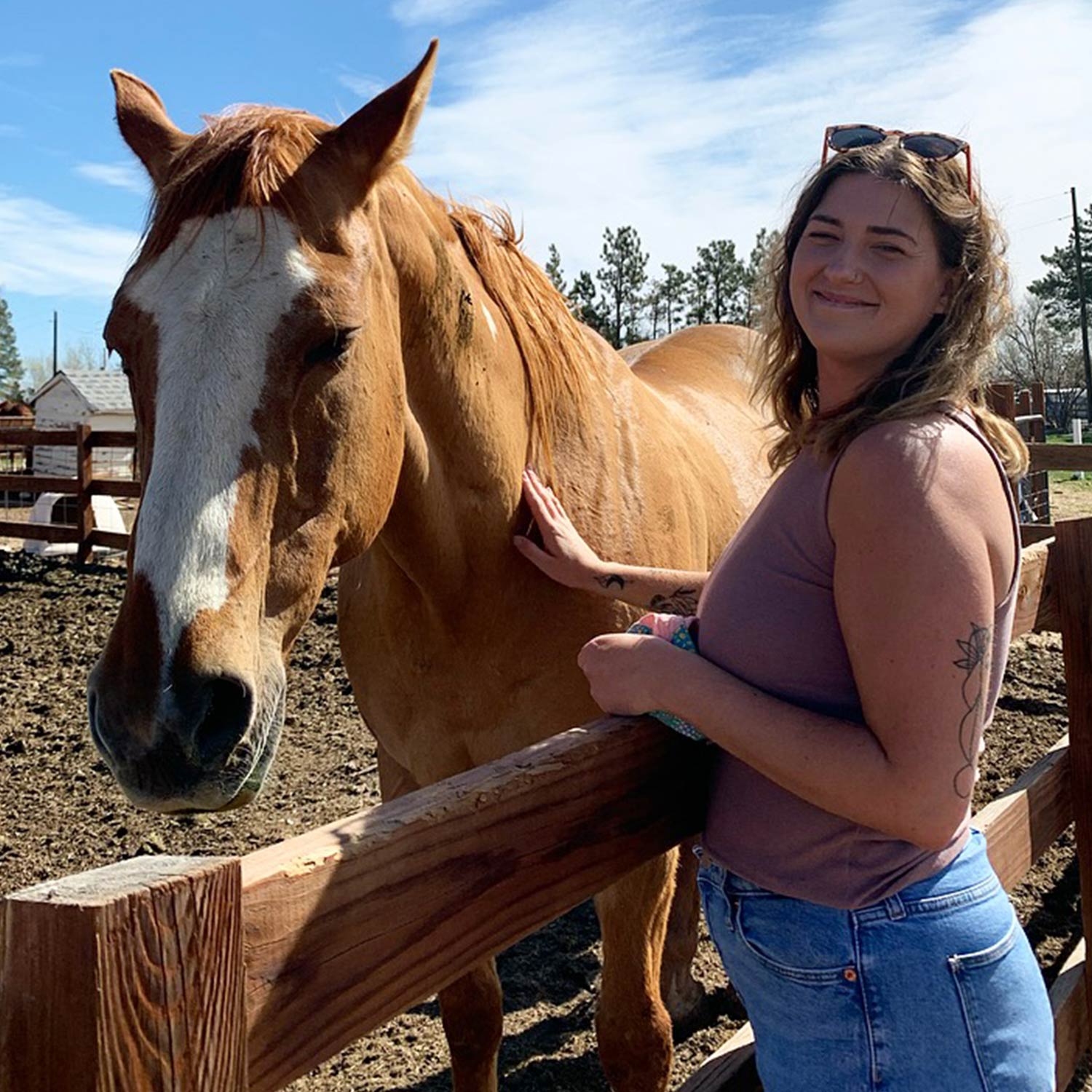 Christine Ratcliffe, LPC, ATR-P
Christine practices a trauma-informed and contemplative approach to art therapy and counseling. Christine uses an attachment-based theoretical lens in her work with children and families. She has experience in various settings working with children and adolescents who have been exposed to trauma, abuse, and neglect. Christine graduated with her master's in clinical mental health counseling and transpersonal art therapy from Naropa University in 2019 and has a passion for community-based holistic mental health service. Christine also teaches part time for Naropa's graduate art therapy program.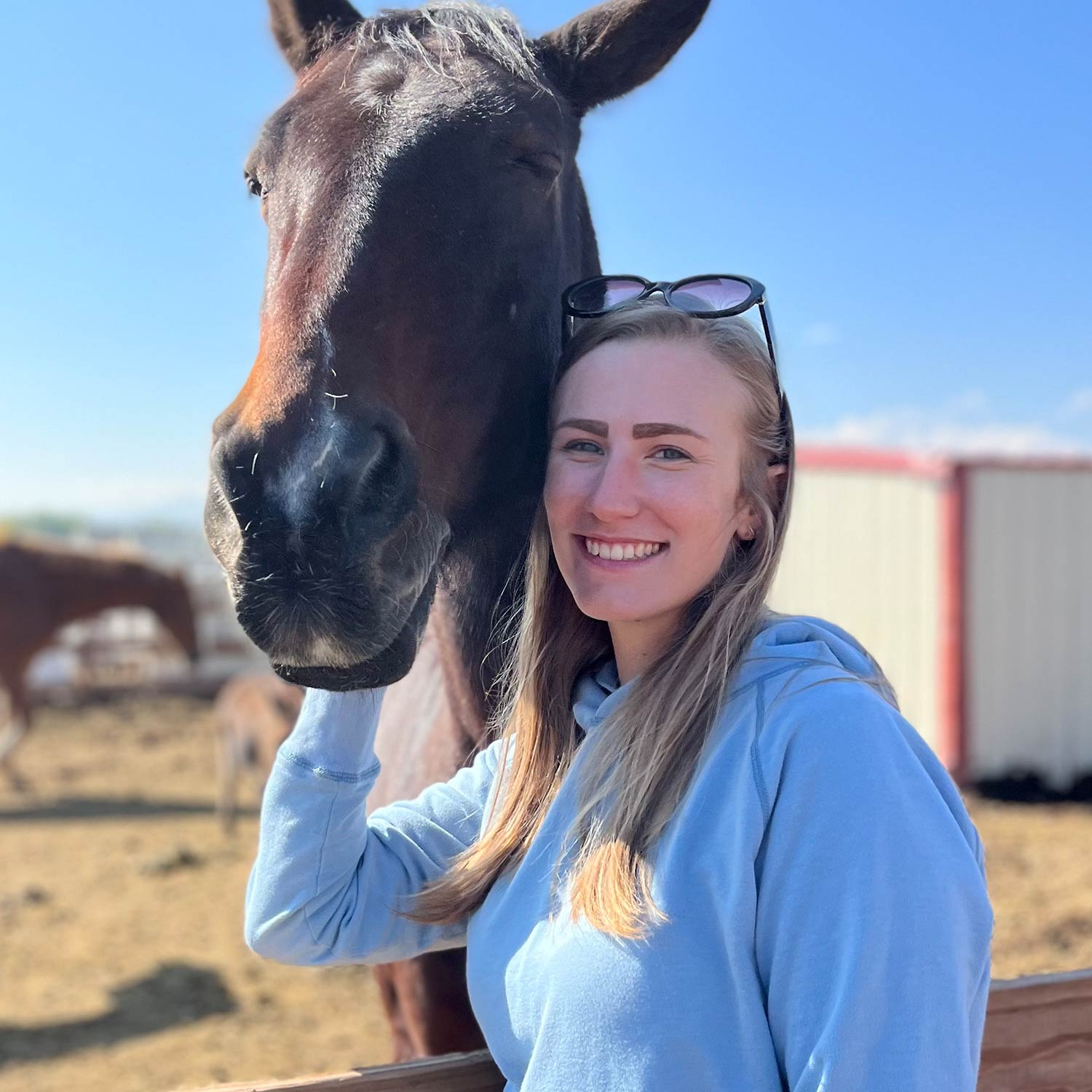 Ella is currently a student at the University of Denver working towards her master's in social work and a certificate in human-animal-environment interactions. She received her Bachelor's in social work from the University of Washington in Seattle where she recently moved from. She loves working with all animals but particularly with horses and is excited to start incorporating animal interactions in a therapeutic setting. In her free time Ella and her dog Peanut enjoy hiking and exploring their new environment.